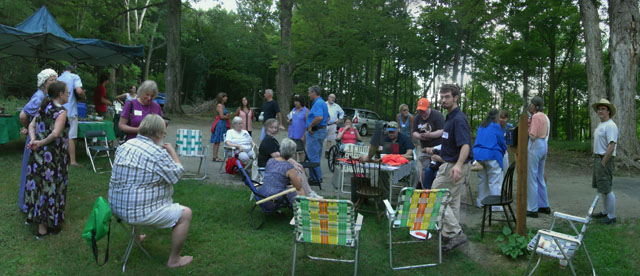 Panorama of Faulkner Reunion 2016-08-20 at Iron Works Farm in Acton, Mass.
Click Image for Big Picture
We had excellent weather for the clan reunion. It was a small gathering of about 26 people this year. I took the panorama composite photo above. A few puzzles for you:
Who is in the photo but shouldn't be?
What large item is missing from the photo?
Do you not see anyone who was there?
If you have photos you would like to share send them with a caption to me at walterj@sugarmtnfarm.com and I'll add them to this page.
If you would like an account as an editor so you can share family stories on this blog then also contact me and I'll set you up.
You can also leave comments on any of the pages on this blog.
-Walter Jeffries
Sugar Mountain Farm
in the mountains of Vermont